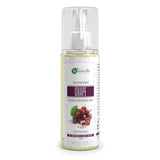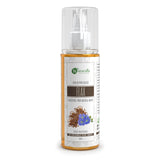 Cold Pressed Kalonji Carrier Oil for Hair, Skin and Health, 200ml
Price : Rs. 668.00
Price : Rs. 457.00
customers are viewing this product
Naturalis Essence of Nature Cold Pressed Kalonji Carrier Oil for Hair, Skin and Health


Premium Cold-pressed Kalonji Oil packed in easy-to-use Leak-proof dispenser pump bottle.
Premium Natural Kalonji Oil - No Additives, Not Diluted, No Alcohol, No Added-Fragrance, No Chemicals, No Hexane.
Best Kalonji Oil for Face, Hair & Body. The anti-oxidants in this oil protect the skin and keep it free from wrinkles and fine lines. The oil works to reduce pigmentation and gives a glow to the complexion.
Kalonji Oil is a great massage oil and can be for mixed with other essential oils and blends. It can also be used on its own at 100% Strength.
Massaging with Kalonji Oil helps in boosting hair growth and repairs the hair from within.

Description:
Healthy and Happy with Kalonji Oil! Carrier oils are vegetable oils, which have been derived from the seeds, kernels or nuts of a plant. Naturalis Essence of Nature's Cold-pressed Kalonji Oil is a natural oil extracted from Nigella seeds. It is also known as Black Seed Oil and is an excellent anti-ageing moisturizer that is also anti-inflammatory. When applied to the scalp and hair, it boosts hair growth and helps reduce hair fall.