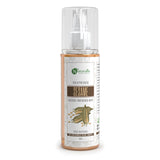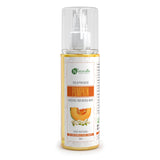 Cold Pressed Rosehip Carrier Oil for Skin Lightening, Pigmentation, Stretch Marks, Acne Scars, Wrinkles, Aging, 200 ml
Price : Rs. 1,575.00
Price : Rs. 1,050.00
customers are viewing this product
Naturalis Essence of Nature Cold Pressed Rosehip Carrier Oil for Skin Lightening, Pigmentation, Stretch Marks, Acne Scars, Wrinkles, Aging, 200 ml

Premium Cold-pressed Rosehip Oil packed in easy-to-use Leak-proof dispenser pump bottle.
Premium Natural Rosehip Oil - No Additives, Not Diluted, No Alcohol, No Added-Fragrance, No Chemicals, No Hexane.
Best Rosehip Oil for Face, Hair & Body. The Oil is known for its hydrating qualities and has many benefits that include anti-ageing and reducing of scars. It also promotes healthy scalp and hair. It can be used for all skin and hair types.
Rosehip Oil is a great massage oil and can be for mixed with other essential oils and blends. It can also be used on its own at 100% Strength.
Rosehip Oil imparts sleekness and shine to hair and also helps treat flaky and dry scalps.
Description:
Skincare Supreme with Rosehip Oil! Carrier oils are vegetable oils, which have been derived from the seeds, kernels or nuts of a plant. Naturalis Essence of Nature's Cold-pressed Rosehip Oil is extracted from the Wild Rose plant. It is a fantastic moisturizer, helps in regeneration of skin cells and improves the flexibility and permeability of the skin. It is also a natural conditioner for hair.