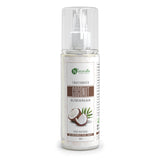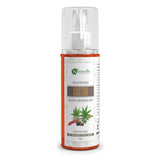 Cold Pressed Sweet Almond Carrier oil for Hair & Skin, 200 ml
Price : Rs. 630.00
Price : Rs. 369.00
customers are viewing this product
Naturalis Essence of Nature Cold Pressed Sweet Almond Carrier oil for Hair & Skin, 200 ml


Premium Cold-pressed Almond Oil packed in easy-to-use Leak-proof dispenser pump bottle.
Premium Natural Almond Oil - No Additives, Not Diluted, No Alcohol, No Added-Fragrance, No Chemicals, No Hexane.
Best Almond Oil for Face, Hair & Body. The Almond Carrier Oil has amazing moisturizing and anti-ageing benefits for the skin and body. It can be used for all skin types. Light-weight and warm, it's gentle enough to be used on even the most sensitive skin.
Almond Oil is a great massage oil and can be for mixed with other essential oils and blends. It can also be used on its own at 100% Strength.
Almond Oil is a great make up remover and even helps in removing waterproof mascara.
Almond Oil helps hair retain moisture and gets rid of dryness and split ends.

Description:
Almond Oil to replenish moisture! Carrier oils are vegetable oils, which have been derived from the seeds, kernels or nuts of a plant. Naturalis Essence of Nature's Cold-pressed Almond Oil is extracted from Almond seeds and has emollient properties that prevent loss of moisture and help keep the skin retain moisture. The hydrating properties of the oil also prevent flaking and give a glow to the complexion.