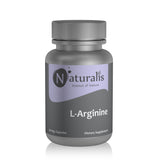 Naturalis Essence of Nature Astaxanthin 4mg (For healthy skin and eyes) – 30 Veg capsules
Price : Rs. 1,560.00
Price : Rs. 330.00
customers are viewing this product
Naturalis Essence of Nature Astaxanthin 4mg (For healthy skin and eyes) – 30 Veg capsules                    
           
High-Quality Astaxanthin 4mg, 30 Vegetarian Capsule. Proudly made in India with guaranteed purity & potency. We offer the best quality products for the best value. All our products are third-party tested. We do not compromise on quality.
Nothing artificial, perfect for your diet, free of artificial flavors, sweetener and coloring. It's free of sugar, starch, gluten, wheat, yeast, fish and sodium.
Astaxanthin is one of the most sought-after antioxidant supplements - often referred to as 'the king of carotenoids'
Astaxanthin commonly used as antioxidant and anti-inflammatory and is frequently recommended for healthy skin and eyes.
Natural source from Haematococcus pluvialis algae 
General statement
This product is a dietary supplement, not intended to diagnose, cure, treat or prevent any disease.
These statements have not been verified by health authorities
Consult your physician before using it during pregnancy
Contact your healthcare professional (e.g., doctor or pharmacist) for more information.
Do not start, stop, or change your medicine or diet before checking with your healthcare professional.